Welcome to Designs by CC
At Designs by CC, we are an eclectic mix of earthy and elegance. Upon entering Designs by CC, you will enjoy a fabulous array of creative and unique jewelry designs. Also we have a wonderful selection of rare, unusual stones, and large array of museum quality mineral specimens.
We at Designs by CC have created a huge selection of one of kind pieces of jewelry for you to choose from. The designs consists of diamonds, rubies, sapphires, emeralds, pearls and other fantastic stones, such as tsavorite garnet, druzies and all types of quartz.
If you want something more personalized, we can design and create a special unique item for you. We also specialize in jewelry repair and antique restoration, because as we all know everything breaks. So when you family heirloom is in need of a little face lift, please keep us in mind.  At Designs by CC we will recycle your old gold and stones and turning them into something new and wonderful.
While visiting Maine, please stop by our Portland store located at 7 Pleasant Street.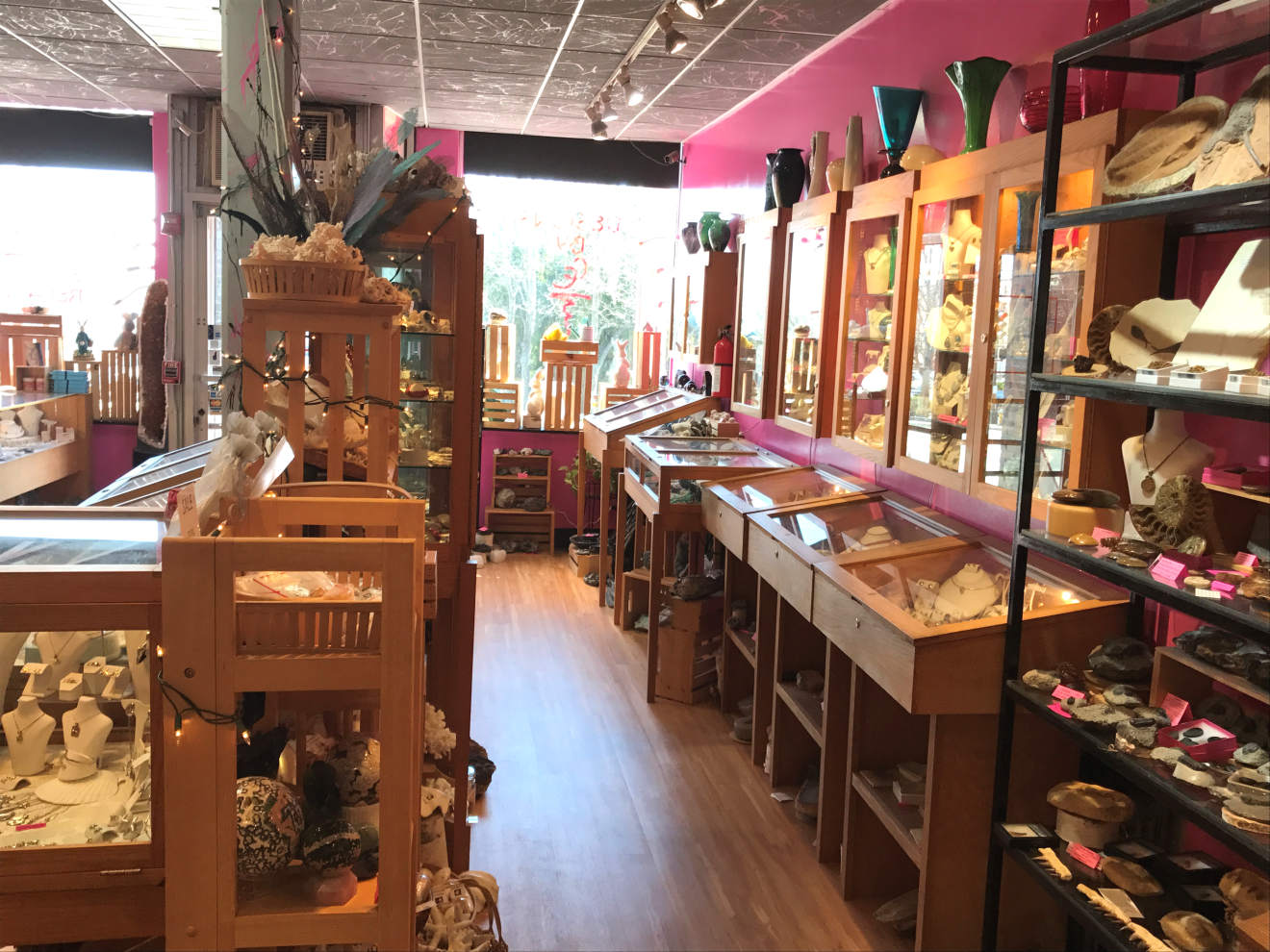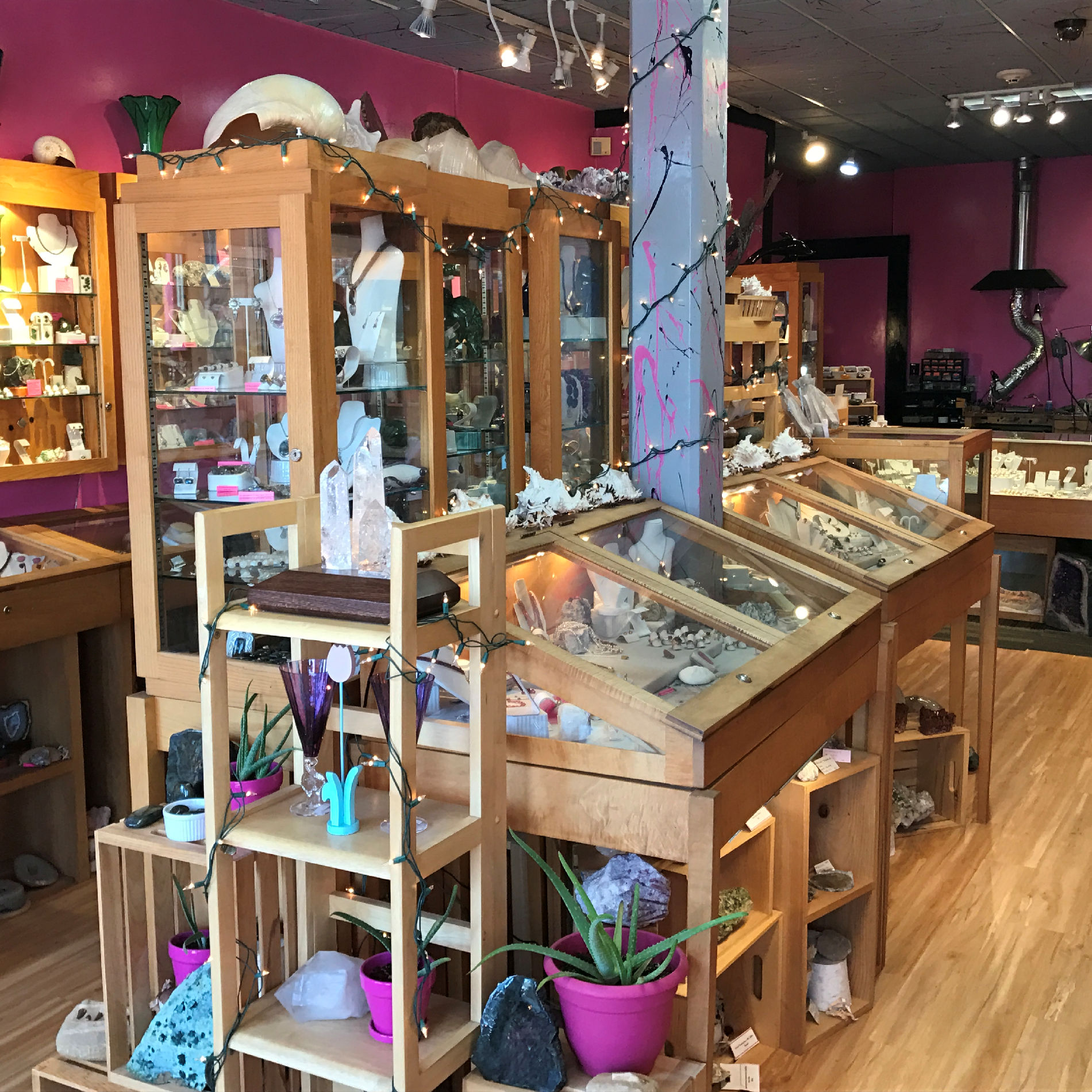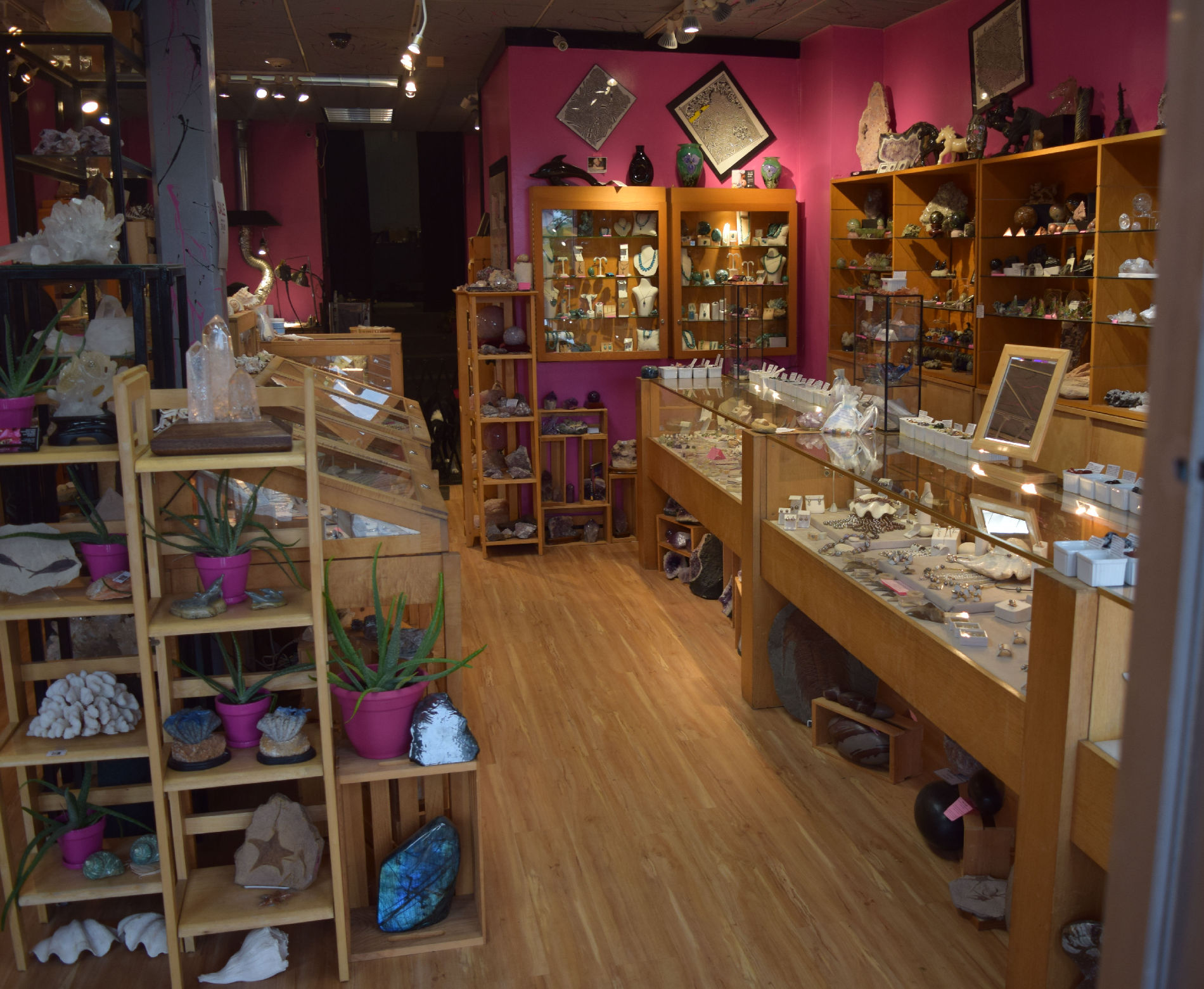 Handcrafted and Custom Design
If you have a piece of jewelry that is not exactly your style, we can help with a new design.  We can use your stones and your metal, and we can recreate something new and wonderful just for you.  Designs by CC has been recycling old gold and gemstones for 30 years.  If you have an idea, we can take the idea and design, and create your unique piece of jewelry.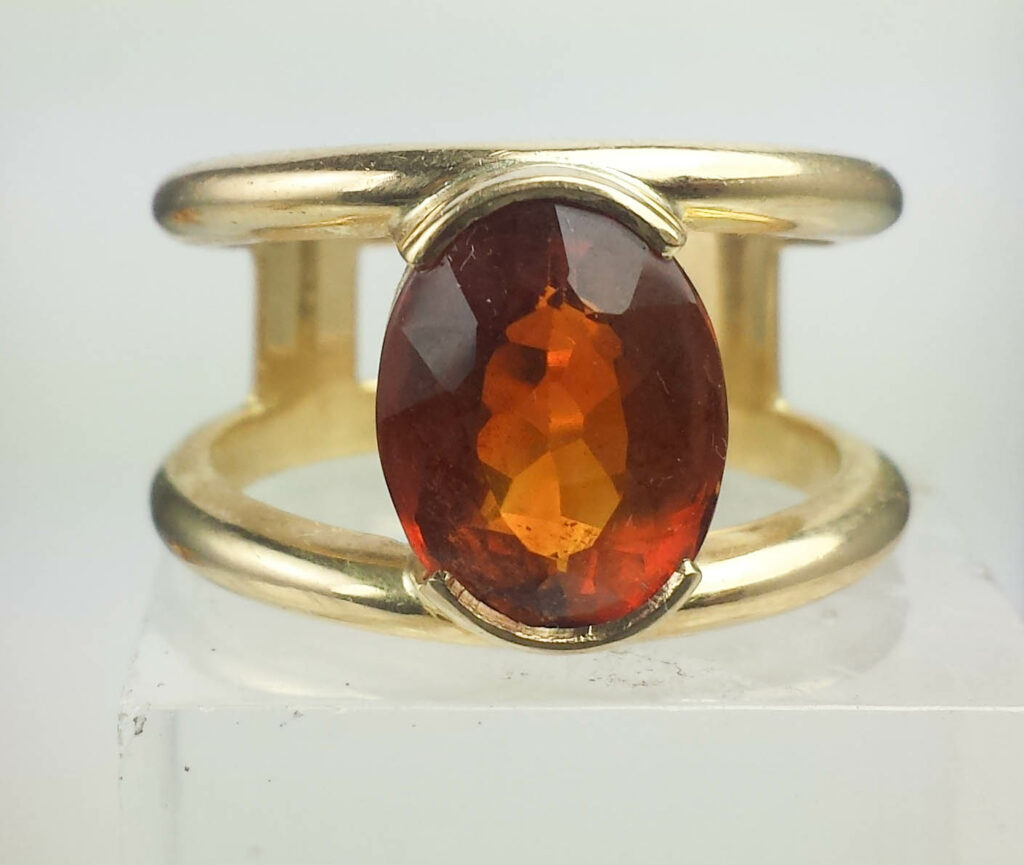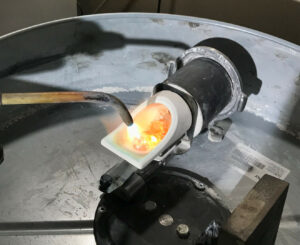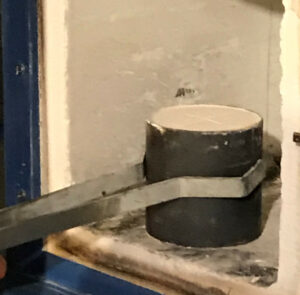 Jewelry Repair and Restoration
When it comes to jewelry repair, we specialize in repairing those family heirlooms that are near and dear to you.  As we all know everything breaks, but that doesn't mean your heart has too!
We at Designs by CC also size rings, solder your broken chains, and can re-tip the worn prongs on your engagement ring.  We work in sterling silver, gold and platinum.
We also can restring that broken or stretched strand of pearls.
If that stone in a favorite ring isn't as sparkly as it used to be, we can re-polish, re-cut, or replace it with a new one.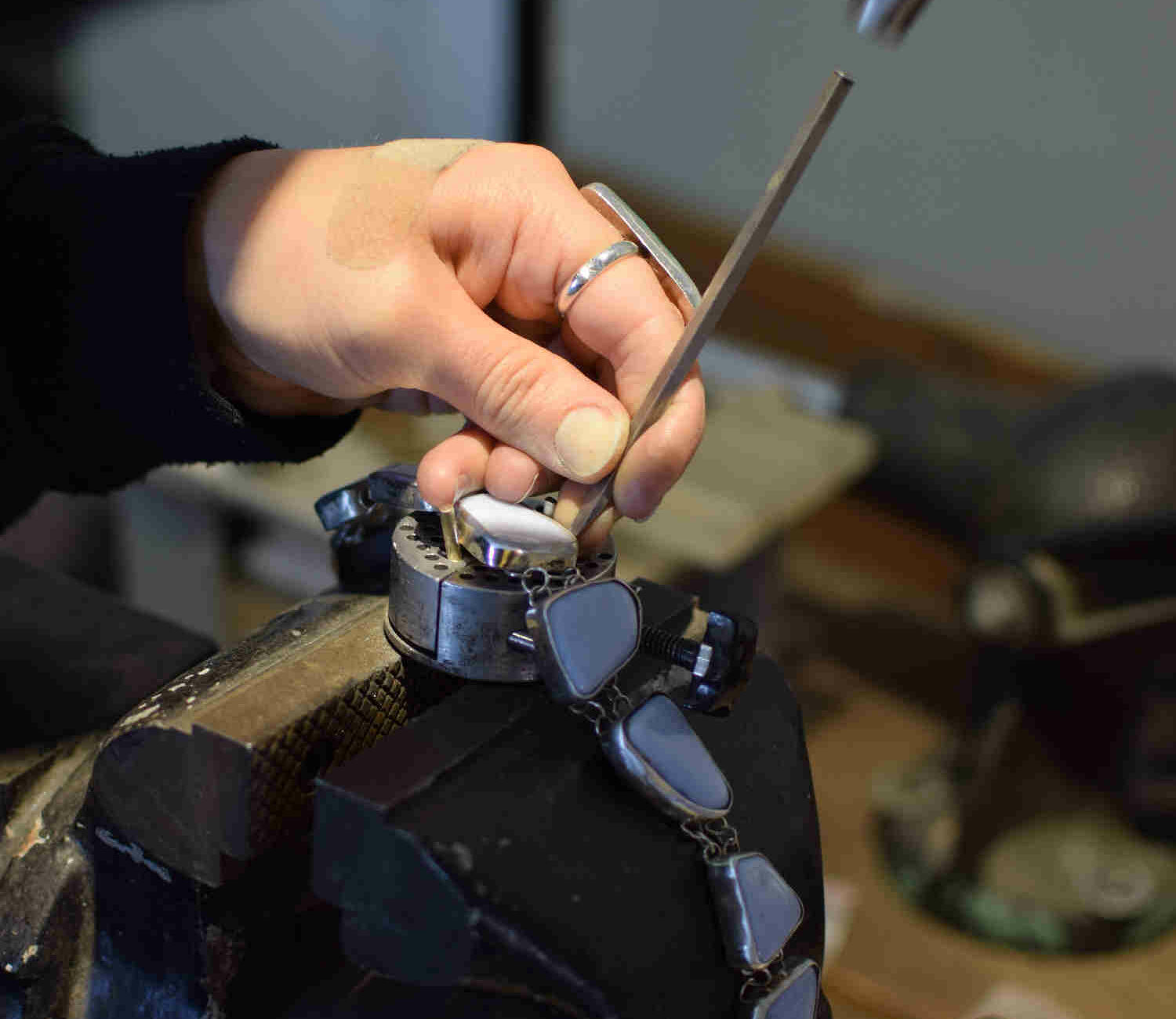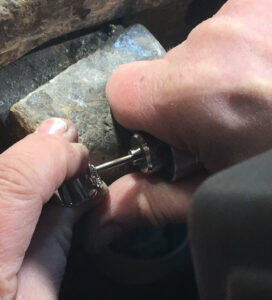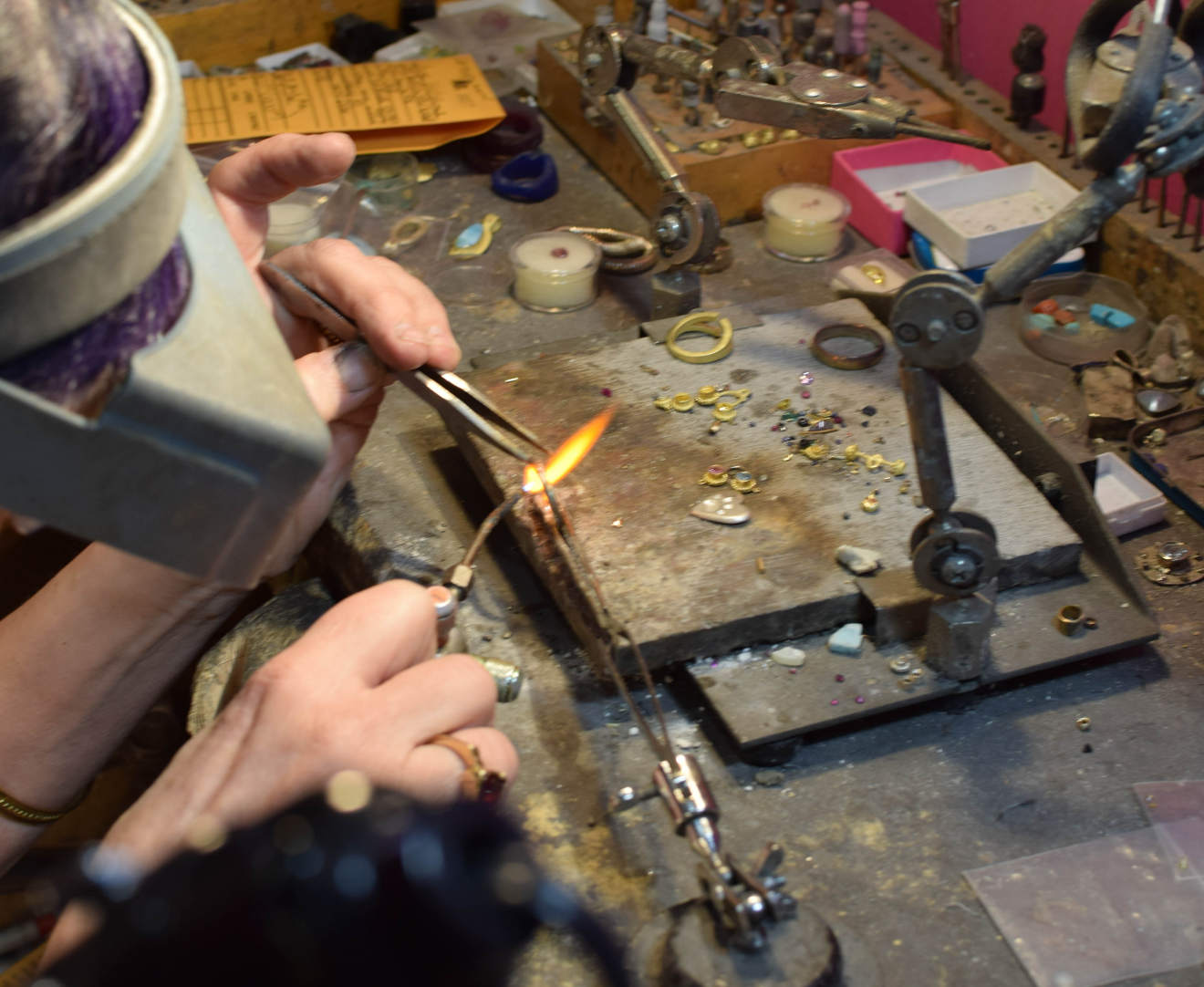 Appraisals and Consultation
So, you just inherited a ring and you want to know what it is.  We at Designs by CC can evaluate, consult and appraise it for you.  We do insurance as well as estate appraisals.
If you haven't updated your current appraisal in a few years, we can update them for you.
Also, if someone special has left you a piece of jewelry, but, its not exactly your style, we can help with a new design.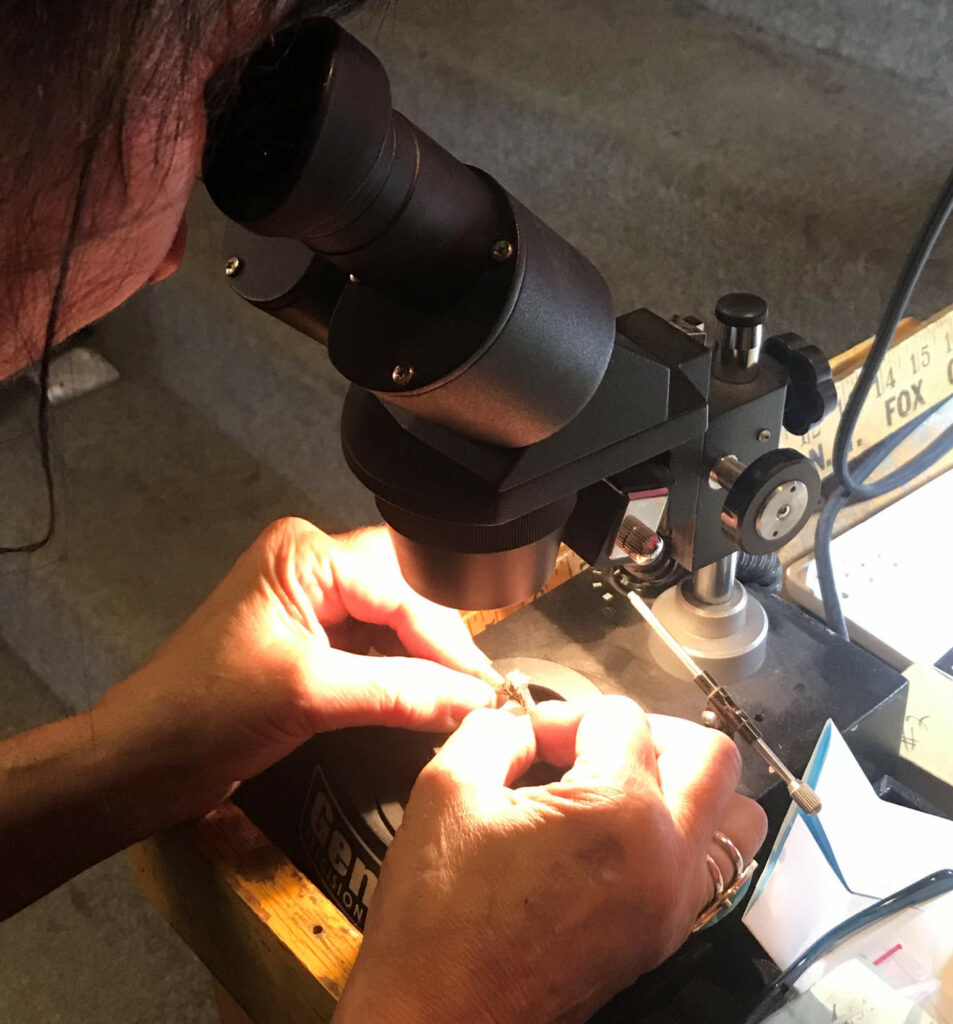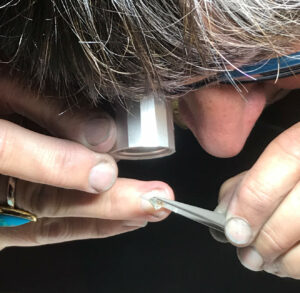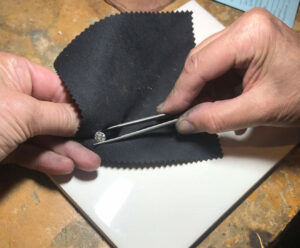 Finds out what your birthstone is and what it means?
Each gemstone has its own chemical composition, specific gravity, hardness, durability, and toughness.   All gemstones have healing powers as well.  These powers come from the energy of each individual stone.